Worldwide, wooden crate, wooden box or shipping crates are common items. They are an essential part of many industries and business's storage and transport. Many people are unaware of the process and materials used to make wooden crate.
We thought it would be interesting to answer this question. We will be taking you through the manufacturing process. You'll see which materials were used and what other factors are involved in making the wooden crates and wooden box.
In This Post We Will Share 4 Step Of Making Wooden Crate:
1. Choose Your Wood (Hardwood Or Softwood)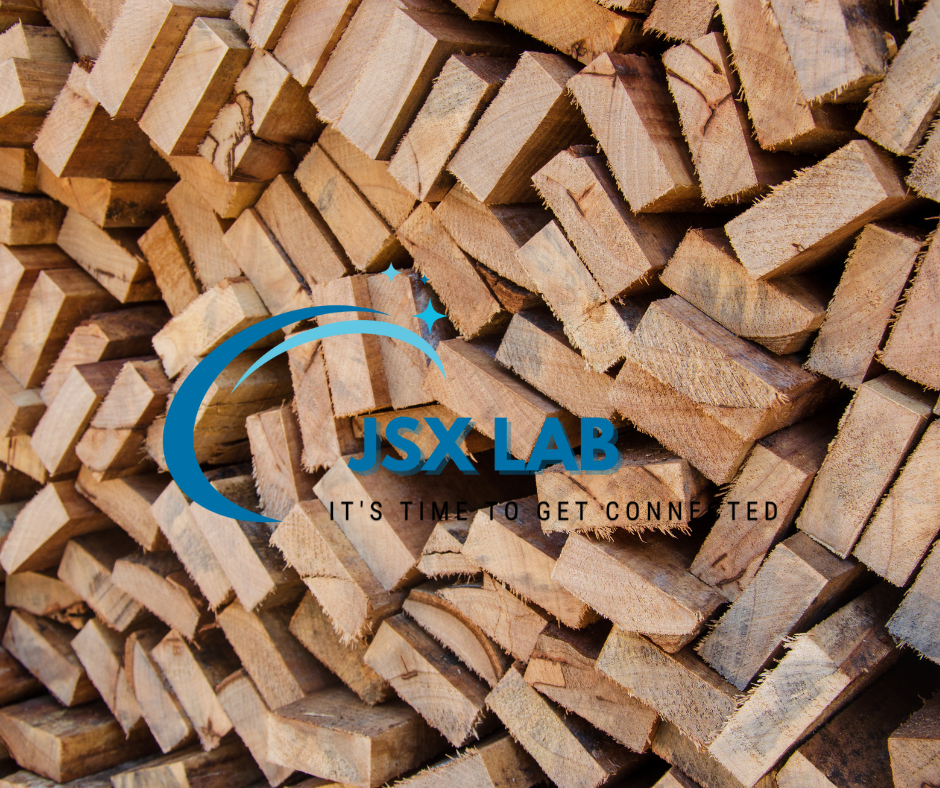 The wood used to make the wooden crate will vary depending on many factors. Most wooden crates are made of wood of a combination of softwood and hardwood. Oak is a strong, widely-available hardwood. Pine is a popular softwood that is also relatively affordable.
2. Size and Trim (Size Suitably for Your Cargo)
The process begins with measuring the cargo before making it into a wooden crate at our factory. Wooden lumber is then cut to the correct length, ripped into boards, and then assemble into a designed wooden crate able to withstand different weights and sizes.
3. Base of the wooden crate (Most imported part of the crate is the base)
To allow to loading of cargo with 1000kg or more, the base is the key. We have different ways to design the base to withstand cargo to 20,000kg or even more with our 16 years of experience in the wooden crate, wooden box and shipping crate. The wood can be treated with heat before being assembled if it is to be used for international shipping purposes.
4. Onsite and vacuum packing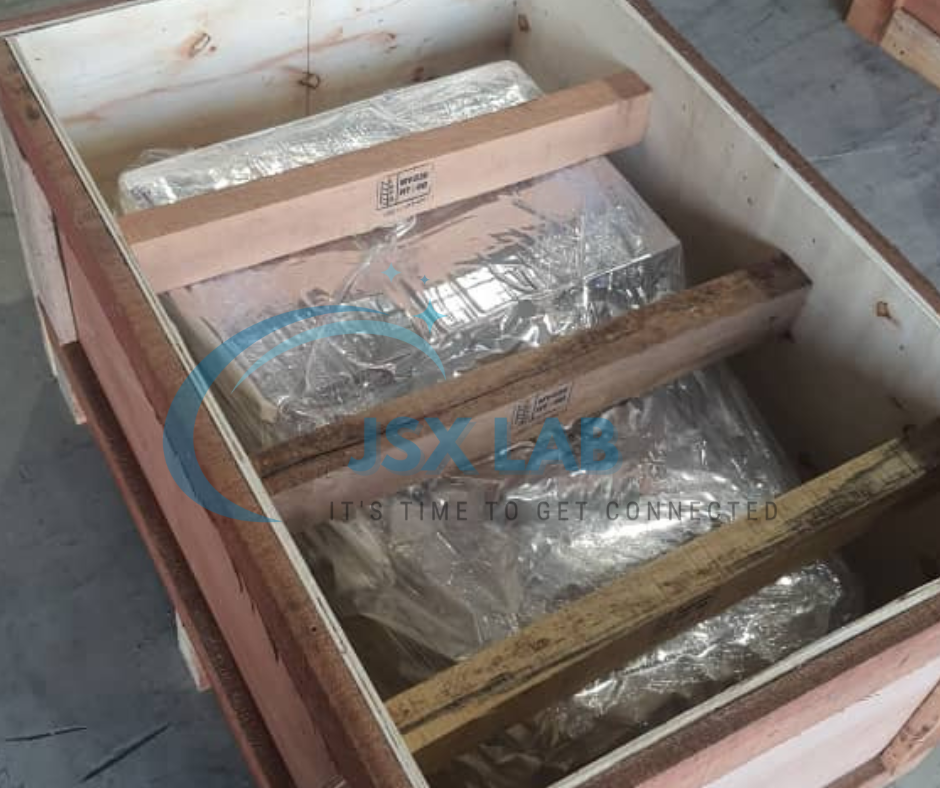 It's time for your experience packing teams to put the pieces together. We provide onsite packing to help customers to pack heavy cargo into the wooden crate before shipping out, this step requires experience if the cargo is not secure and will have a risk of items slipping out or being damaged when shipping. JSX Lab also provides aluminum moisture barrier vacuum pack to maximize protection on sea freight.
The Material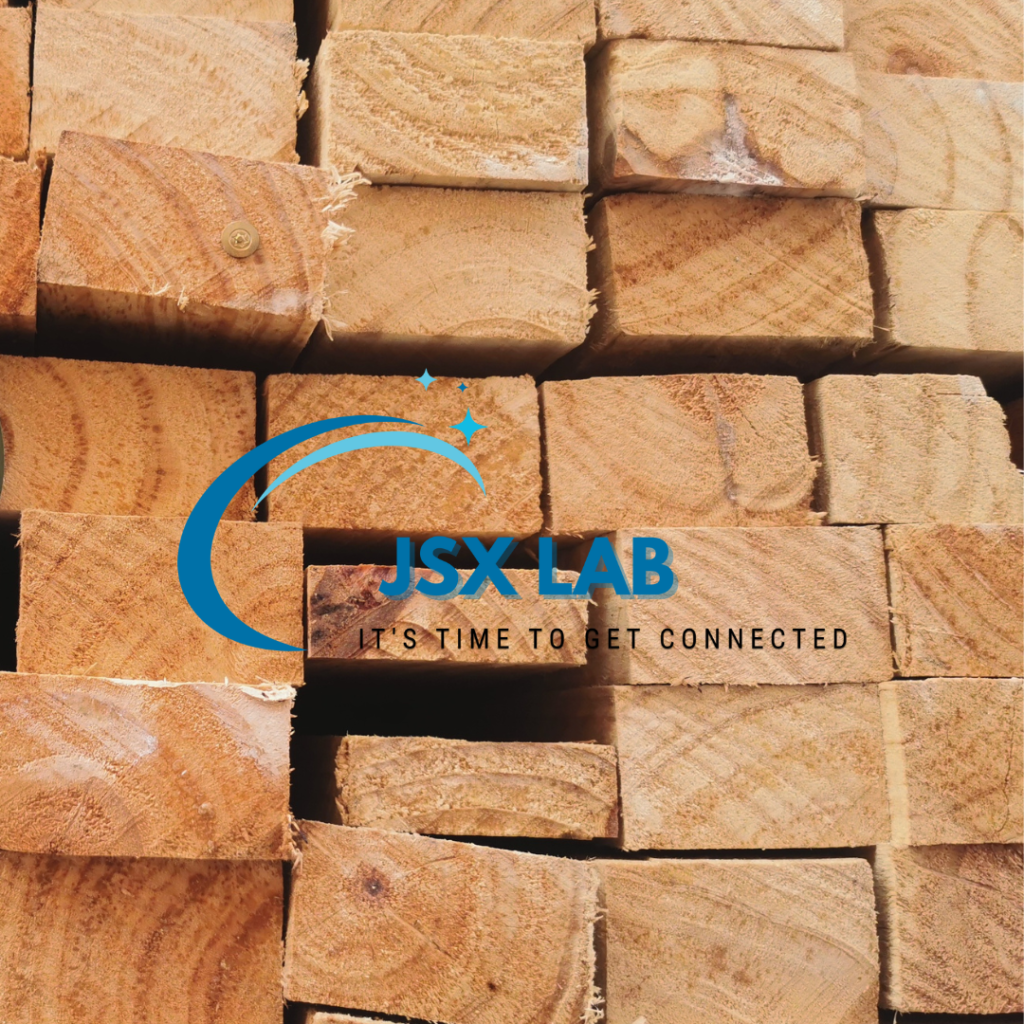 The first part of the process is the selection of the material, the choice of wood for wooden crate can vary depending on a lot of factors. Wood crate and wooden box are usually made of a combination of softwood and hardwood.
Gymnosperm trees are the source of softwood. Softwoods are less expensive because they are easier to grow and more readily available.
The reason Pine Wood are most commonly used is similar to Oak. This is because of its surplus from other industries.
Pine is used frequently in wooden crate, wooden box and shipping crates due to its consistency in weight and strength.
Softwoods are also easier to dry which prevents contamination by fungi, molds or other pests.
Pine is often used in wooden crate and wooden box as it is a clean product and can be kiln dried with no damage. Pine is suitable for transporting and storing pharmaceuticals and food products.
This is how you choose your material. There are two options: softwood or hardwood. Most wooden crate are made using a combination of both softwood and hardwood.
Read: Top 10 Hardest Woods in The World
The Process
We now move on to the manufacturing of wooden crate, wooden box and wooden pallets. This process will vary depending on whether the pallet is standard or custom-made.
You can see the general process as a similar one.
The process begins with the receipt of the pallet cants at factory. They are then cut to the right length, ripped into boards, then sawn into deck boards and stringers that will fit the type of pallet being used.
The next step is to cut notches into stringers. This allows for 4-way entry using forklifts, or 2-way entry using pallet jacks. The pallet may need to be heat treated prior to assembly if it is being used in international shipping or for sanitary purposes.
Finally, it is time to put everything together. You can do this by hand using pneumatic nailers, or by machines that can nip together pallets in high volumes.
A wide range of machinery is available on the market, including board stackers and pallet nailers, pallet stackers and robotic dismantlers. These machines can be used to maximize productivity and efficiency.
This is one way wooden pallets are made. Because they are made to your specifications and dimensions, bespoke pallets may require a different process. You will need to provide more information and follow specific processes to create your custom product.
Read: Do you know a 4 Way Pallet?
We hope that this has clarified and answered the question of how wooden crate are made.
Wooden Crates in Johor Bahru Prices JSX Lab No.1 Wooden Box supplier Johor and Singapore.
Knowing how to choose the best quality wooden shipping crates will help ensure that your product arrives at your customer's site in premium condition. Crates constructed by JSX Lab surpass industry standards for both raw materials and construction techniques. We offer the best quality wooden crate, wooden box, plywood cases and shipping boxes online at the best price to our Malaysia Johor Bahru and Singapore customers. We also provide onsite packing services. Simply visit our Shop section to access our secure checkout. To speak with our team, you can call us at +6012 727 0188. Because we understand that each customer has a different budget, we work closely to find the best solution.
To learn more about our prices, request a quote today. Simply fill out the contact form to send us your details and specifications. We will get back to you as soon as possible with a custom price.
All JSX Lab wooden box, wooden crate, plywood cases and shipping boxes have been Heat Treated with ISPM 15 certified. You can browse our entire range of box sizes and types to find the right one for you. Secure delivery is available for all orders. We deliver to Singapore and Malaysia. If you need bulk orders or have questions, please feel free to contact our team.
Make a good first impression!
Whatsapp