During logistics, Shockwatch product packaging is highly vulnerable to impacts due to mishandling, movements inside the container, or shocks during shipping. Shipping Impact Indicators help control the effect of shocks or impacts on product packaging. These labels indicate that packaged products are sensitive and fragile. These indicators come as adhesive labels or installable devices. The shock stickers indicate the magnitude of impact to help prevent product damage.
They are tamper-proof, easy to use and apply. These labels significantly reduce the possibility of damage to the products. Prevent damages in product packaging with Shipping Impact Indicators. At JSX Lab, we offer a variety of Shipping Impact Indicators in the form of stickers, shockwatch, flex indicators, devices, and tubes. The impact stickers provide optimal protection to the packaged products during handling and shipping. Sturdy and high-quality Shipping Impact Indicators help products remain safe during transportation.
Read: Shipping Indicators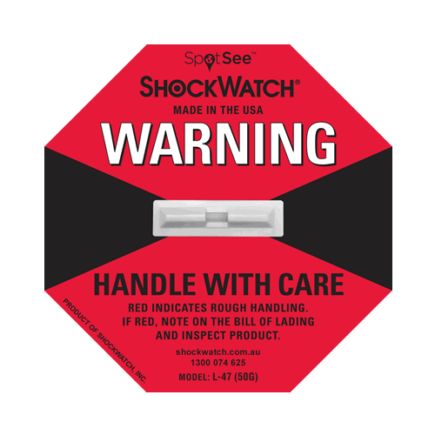 JSX Lab a Shipping Indicators Supplier in Malaysia and New Wooden Pallet, Wooden Crates, Wooden Box and Plywood throughout Malaysia. Our goal is to provide customized size with high-quality product to meet customer needs.
JSX Lab has implemented a quality and environmental management system in accordance with ISO 9001:2015 and ISO 14001:2015 standards. We can provide certified Heat-Treated ISPM 15 trays to prevent the cross-border spread of harmful organisms to meet the requirements of the export other countries.
What are you waiting for? Get The Best Wood Box Price Quote From JSX Lab TODAY !