If getting your package to its destination in one piece matters, you are concerned about what your package has gone through on its journey. Was it dropped? Was it thrown? Was it slide across the floor with un-necessary haste? The trouble is that only your package and the handlers (of which there will be many) know the extent of stress your package was put through.
The solution is simple, ask your package how its trip was. If you think that is a crazy idea, not really. With impact indicators, tilt indicators, drop indicators and temperature indicators you can do the next best thing.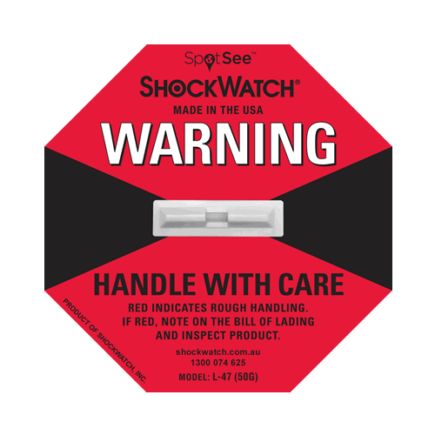 ShockWatch Impact Indicators and Drop N Tell Sensors affix onto your shipment. The ShockWatch labels and products increase awareness of the importance of handling your package with care. Ease of use and tamperproof features, make these products highly desirable for shipment safety.

By using these products both the shipper and receiver can be more confident that their product has been treated well.
JSX Lab a Shipping Indicators Supplier in Malaysia and New Wooden Pallet, Wooden Crates, Wooden Box and Plywood throughout Malaysia. Our goal is to provide customized size with high-quality product to meet customer needs.
JSX Lab has implemented a quality and environmental management system in accordance with ISO 9001:2015 and ISO 14001:2015 standards. We can provide certified Heat-Treated ISPM 15 trays to prevent the cross-border spread of harmful organisms to meet the requirements of the export other countries.
What are you waiting for? Get The Best Wood Pallet Price Quote From JSX Lab TODAY !