Are you Searching for Types of Packaging Materials that fits your Products & Services? Read More to learn about top 10 packaging Materials that you can consider.

Are you a manufacturer, a reseller, a stockiest, or do you supply goods? Whatever be your trade, if you are selling products to your customer, you need an uninterrupted packaging supply. In case you are starting up and have no clue about the types of packaging supply, this blog is for you.

Here we will talk about the different types of packaging materials that businesses must have in their inventory. Using good quality packaging material ensures optimum protection to the deliverable goods. Also, it reflects the business owners' help in creating a lasting impression.
What are Packaging Materials?
Packaging materials are the particular types of materials used in the packaging industry to wrap, pack items. Essentially, there are different types of packaging materials. For example, corrugated boxes, plastic wraps, bubble wraps, cardboard boxes, plastic containers, tin cans, tetra packs, and many others are some types of packaging materials.
What purpose does Packaging Materials solve & why do we need them?
Packaging materials are essential for all businesses. They protect the package that is inside the box. Here is an example to understand this better. Suppose you are running a restaurant, and some of your customers order food for takeaway. How do you plan to pack the food? The answer is a container. Here, the container is the packaging supply you are using to deliver food.
Clearly, different types of packaging materials are needed to ensure the safety of the parcel – it can be food, a fragile item, or anything for that matter.
Major Classification of Packaging Materials
As we have discussed so far, many kinds of packaging require different types of packaging materials. Here is a brief introduction of the most common types of packaging.
Primary Packaging
Secondary Packaging
Tertiary Packaging
Ancillary Packaging
Primary Packaging
For businesses that produce perishable items, primary packaging is crucial. Industries or factories that produce medicines, food items, beverages, and other perishable items, need compact packaging to preserve or protect the item.
There are different types of packaging materials that are used in primary packaging, and here is more about them.
Laminated Pouches
Laminated pouches are made of very thin plastic or polymer. They have a special adhesive on the opening end that reacts to heat and gets sealed. To use the laminated pouches, one needs special equipment for lamination.
Plastic Containers
This type of packaging material is more common in businesses. Most of these plastic containers are reusable.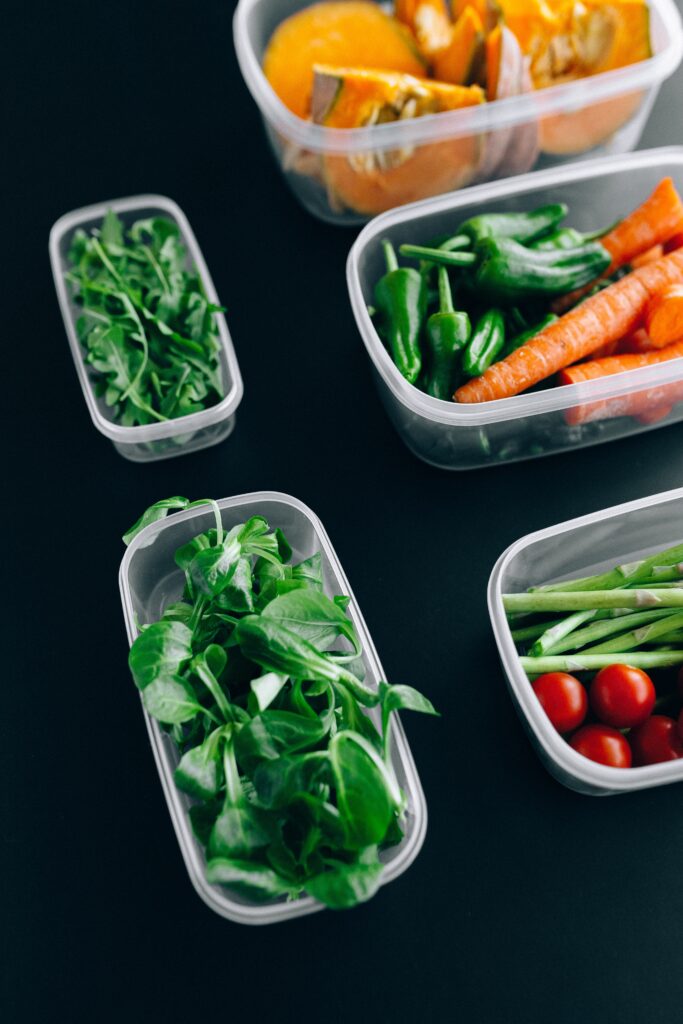 Thermoformed Products
Made out of thermoplastics, this type of packaging is primarily used for electronic items. Thermoplastics are heated and molded into shapes particular to the products and their subsidiary equipment.
Tin Can
Tin cans are multipurpose packaging materials used in many types of business. Canned food, beer, and other beverages mostly come in tin cans.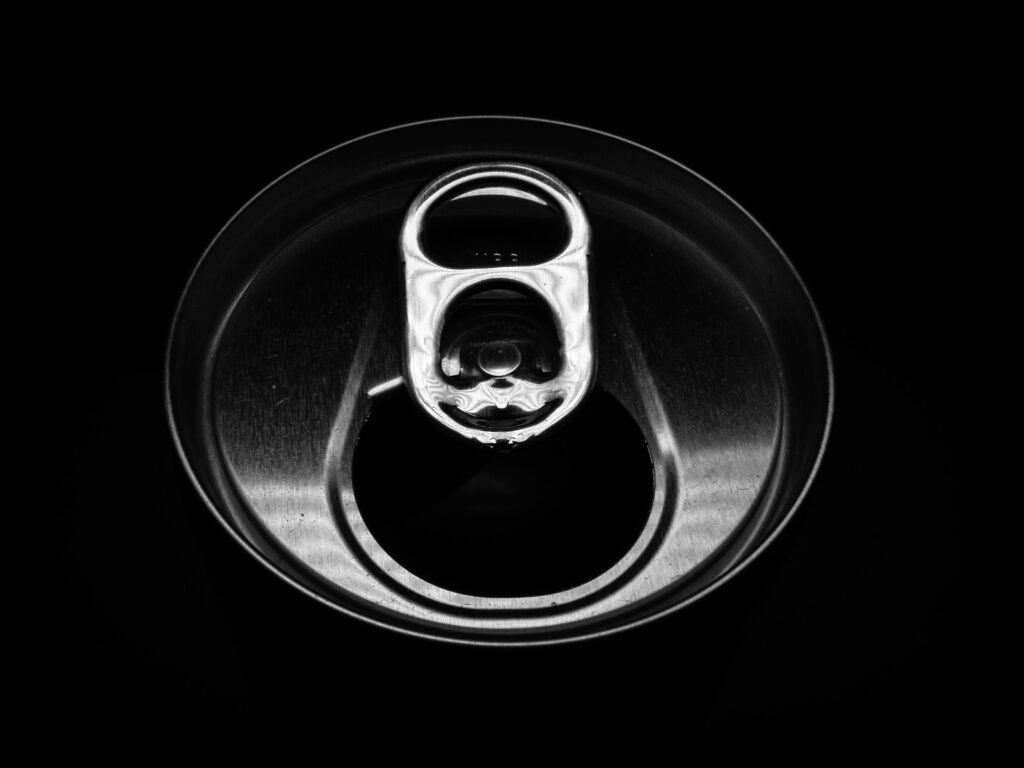 Parchment Paper
Parchment papers are also known as baking paper or bakery paper and are used extensively in the baking industry. Muffins, butter, and many other food items are wrapped in parchment papers before packaging. The baked item does not stick to the paper and comes out easily.
Paper Bags or Wet-Strength Paper
Looking similar to paper bags, wet-strength papers have high-stress tolerance once they are wet. These are biodegradable packaging materials that can also be printed. The only difference between paper bags and wet-strength paper is that the former features convenient handle loops.
Lamitubes/ Laminated Tubes
Laminated tubes or lamitubes have resistance to oil and heat. These are primarily used to package paste or ointments. Generally, this type of packaging has heat sealing on one end and a cap on the other. Not only do they offer protection but also make using the product very convenient.
Cartons Box
This is by far the most common type of packaging material you may find. These are nothing but basic paper boxes. Sometimes, they come with outer lamination that helps keep the moisture away.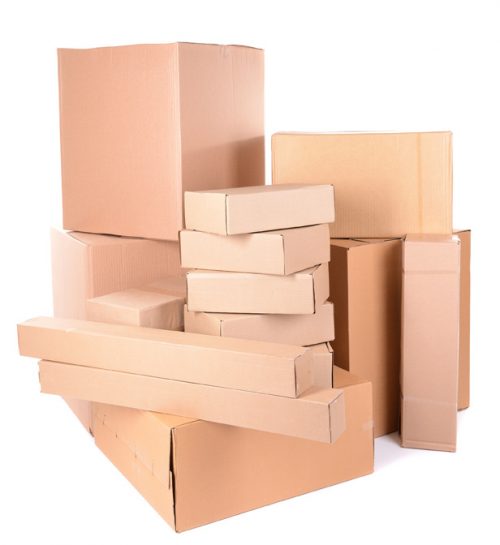 Retort Pouches
Retort pouches are an amalgamation of plastic and metal. Essentially. These are metalized plastics that have both flexibility and rigidity.
Paper-Foil Laminate
Paper-foil laminate is similar to retort pouches, except these are metalized paper. This type of packaging material is used as chocolate wrappers, plates, and food packaging and is highly cost-effective.
Composite Cans
If you ever bought a pack of pringles or a bottle of whiskey, they came in composite cans. This type of packaging material has multiple layers for added rigidity and protection.
Glass Containers
Classic glass containers are used to pack food items, biscuits, supplement powders, and many other things. However, they are very fragile and often need another layer of protection.
Stretch Film
This type of packaging material is used to pack multiple units of items. Generally, shrink wraps are used as external packaging. One needs to use heat in order to tightly seal the plastic layer.
Cling Film
Cling film is nothing but a clear plastic wrap used to protect perishable food items such as salads and sandwiches.
Woven Sack
This is a heavy-duty packaging material primarily made out of jute. Rice, potato, food grains are supplied in woven sacks.
Jute Bags
Jute bags come in different sizes, and they are very handy. These jute bags have handles for convenience and are mainly used to carry things.
Bubble Wrap
Bubble wraps are one of the most known packaging materials. These are used to deliver or carry fragile items. Bubble wraps are plastic coverings filled with tiny air pockets. The build of bubble wrap works as a cushion and protects delicate items.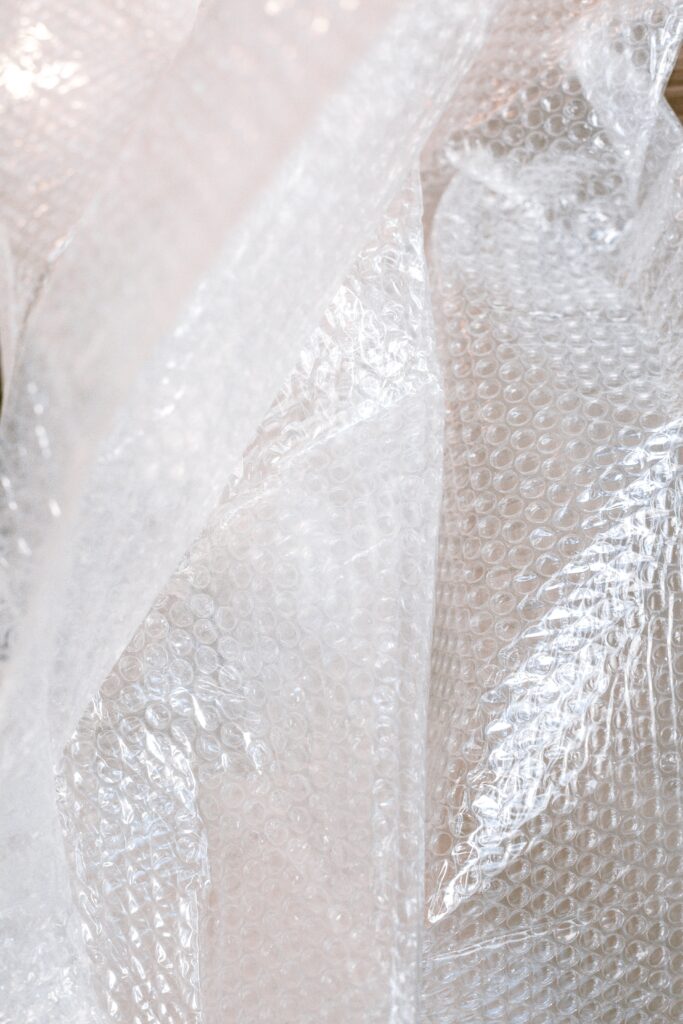 Secondary Packaging
After the primary packaging, all products that are delivered in bulk need to be packed again, and this type of packaging is called secondary packaging. There are different types of packaging materials that are used in secondary packaging, and here is more about them.
Plastic Crates
Plastic crates are used to pack and carry bulk orders of goods. This type of packaging is very common in stores and shopping centers.
Plastic Trays
Plastic trays are similar to plastic crates; however, they have a lesser capacity. These are open flat containers made out of plastic and are mainly used in organizing stuff.
EPS Trays
Expanded polystyrene trays or EPS trays are recyclable, food-grade trays that are used to pack food items. These trays are colorful and can be easily printed and branded. You can spot this type of packaging material used in supermarkets. Most of the time, they have cling film wrapped on them.
Wooden Crates
Wooden crates are used primarily for storing and sorting purposes. These are extensively used in warehouses and supermarkets. Wooden crates are stackable, eco-friendly packaging supplies.
Tertiary Packaging
Tertiary packaging is required for the transportation and shipping of products. Essentially, this type of packaging ensures an added safety layer protecting products from bumps and jerks.
There are a few types of packaging materials primarily used in tertiary packaging, and here is more about them. –
Corrugated Fiber Board
Corrugated fiber boards have fluted fiber sheets that cushion the product against accidental bumps and jerks. These are extensively used for making boxes that are used for shipping purposes.
Wooden Containers
Many varieties of wooden containers are available in the market. As a matter of fact, wooden boxes and crates also come under this type of packaging material.
Wooden Pallet
Wooden pallets are used to stack goods upon them. Because of their shape, shifting large packages or stacks of goods using forklifts becomes easy.
Plastic Pallet
Plastic pallets work exactly the same way wooden pallets do. This type of packaging material is made of plastic, and they are extremely durable.
Ancillary Packaging
Last but not least, ancillary packaging is one of the most crucial types of packaging materials. These are essential consumables in the packaging industry. Mainly these are –
Adhesives
Printing Inks
PP Straps
Caps & Closures
Tapes
Labels
Cushioning Material
Commonly used materials in packaging
All of the packaging materials mentioned in the article should give you a broad idea of what you might need in your business. There are a few types of packaging materials that are most commonly used in any business, be it a manufacturing plant or a delivery service, and here is a list of those –
Cardboard boxes
Corrugated boxes
Glass Containers
Shrink Wrap
Cling Film
Woven Sack
Jute Bags
Intermediate Bulk Containers
Paper Bags
Bubble Wrap
Corrugated Fiber Board
Wooden Containers
Adhesives
Printing Inks
PP Straps
Caps & Closures
Tapes
Labels
Cushioning Material
Factors to consider when choosing Packaging
As a business owner, you know what types of packaging materials you need. Before you start purchasing the products, there are a few things that you need to keep in mind. The best packaging supplies are the ones that have the following qualities.
Secure and Durability
Invest in packaging supplies that are durable and offer the best security to the product. It should offer adequate coverage from the elements of nature.
Affordable and Easy to Use
Packaging supplies are needed in bulk, and therefore, they should be easily available and cost-effective. Investing in expensive packaging materials would increase the products' price.
Easily Availability
Make sure the packaging supplies are easily available. In case you are finding it hard to get the packaging supplies you need, visit JSX Lab can purchase different kinds of packaging supplies in bulk.
Legally Compliant
The types of packaging supplies should have legal compliance.
Quality of Packaging
Ensure the quality of packaging supplies. Low-grade packaging materials won't provide optimum safety to your products.
Color/ Branding/ Marketing
Printable packaging material allows you to brand and label your products, which is crucial for marketing.
Product Visibility
Use materials that have low opacity so that the product is visible without taking out the cover.
Green Credentials
Using bio-degradable material in your packaging will reduce your carbon footprint. Many companies are taking this green path and using eco-friendly packaging supplies in their product.
Inner sections / Dunnage
If you are shipping small items that are fragile and susceptible to damage caused by any accidental bump and jerk, use adequate dunnage. Adding these types of packaging supplies in the inner sections of the box can offer cushioning to the main parcel.
Why buy from JSX Lab?
JSX Lab has the largest packaging materials, catering to millions of customers. It has a broad delivery service network that ensures fast doorstep delivery in all tier 1 and tier 2 cities. Apart from that, JSX Lab offers excellent deals on all the products, resulting in better savings on all your purchases.
Conclusion
At this point in the article, it is well established that packaging supplies are crucial for all businesses. Using the best packing materials will protect the product and help you create a lasting impression on your customers.
Many online shoppers complain about clumsy packaging. It not only damages the product but also tarnishes the brand's reputation. For this very reason, premium brands take extra care in packing their products. Often the minimalist approach with the right kinds of packaging supplies gets the job done.
If you find this buying guide helpful, you can also check our other buying guides on different products.
whatsapp