PALLET TRUCKS
Pallets are the common load carrier for all kinds of goods moved and transported in a worldwide supply chain. Pallet trucks are the universal tool to move pallets within production, warehouses, lorries up to the point of sale in shops, supermarkets, DIY markets or even to the end user. Depending on the type of pallet, the load and the application, different pallet trucks meet the need of every customer.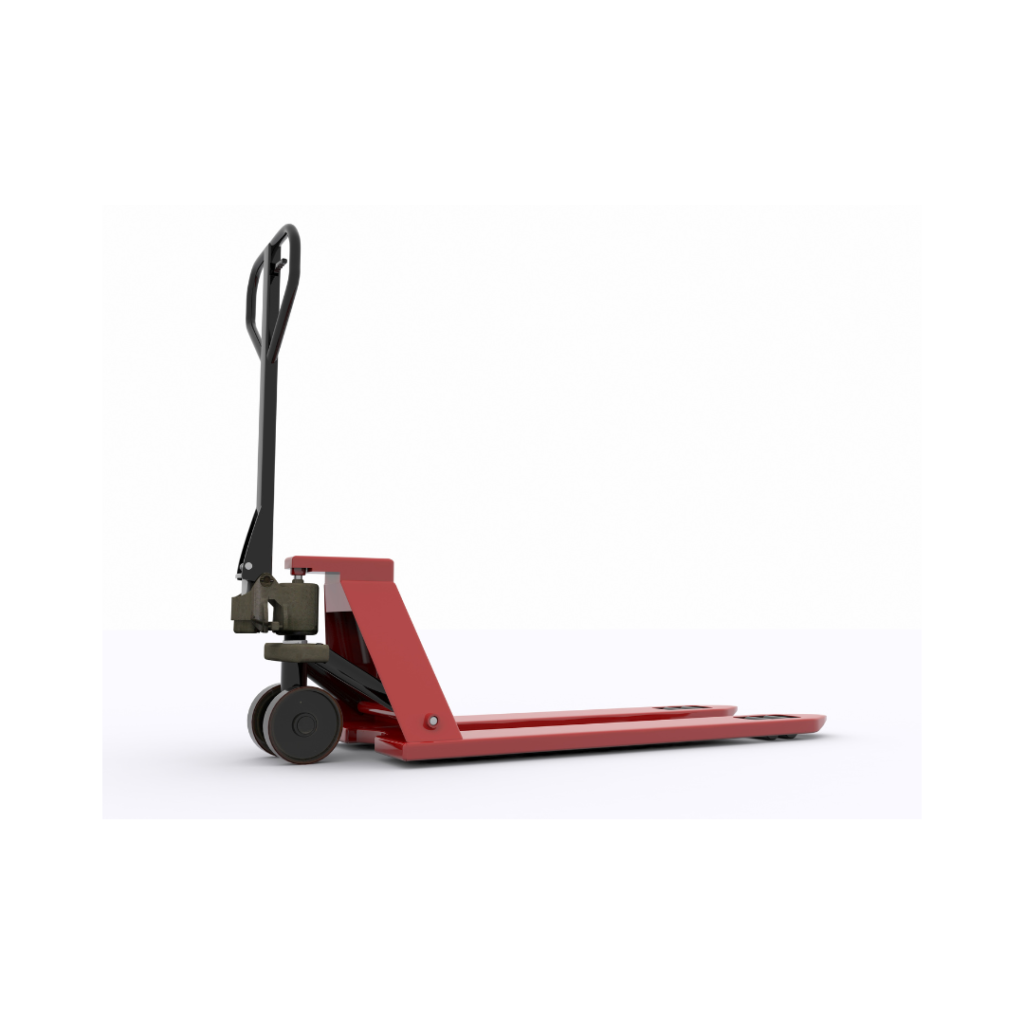 PALLET TRUCK, PALLET JACK OR PUMP TRUCK, WHAT IS ALL OF THIS ABOUT?
While all of these names refer pretty much to the same product, the difference can be found in the detail. From an industry standard, the word pallet truck is the most precise to describe the product category itself. The word pallet jack is commonly used in North America and describes the same category of trucks. Pump trucks refer more to manual hand pallet trucks without electric support for lifting or driving and can be seen as a sub-category or pallet jack/ trucks.
Read: Why Heat Treat Wooden Pallets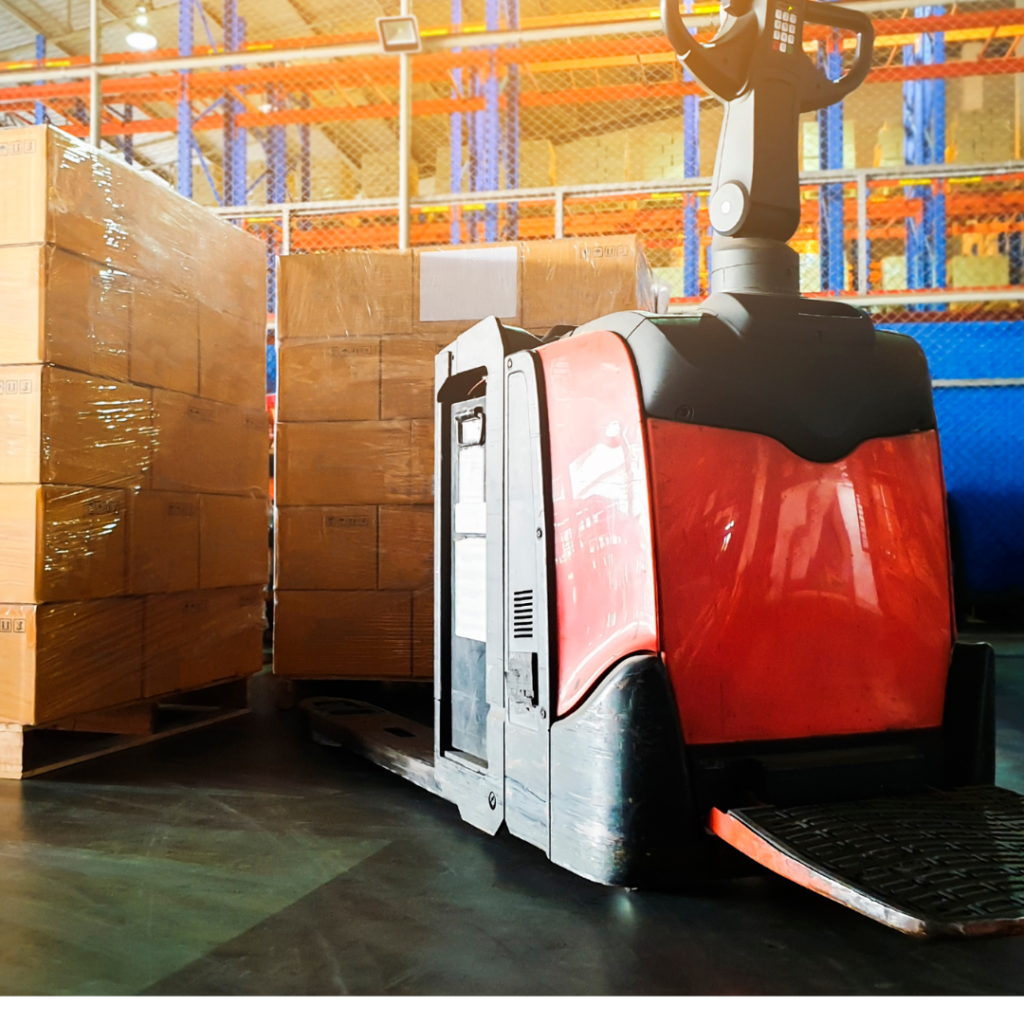 ​WHY DO I NEED TO BUY ELECTRIC PALLET TRUCKS?
In the past 50 years, the international transport of goods has seen massive growth. Pallets are the load carrier most common all over the world. Though they come in different sizes and shapes, the electric pallet truck is greener and the most convenient and cheap alternative to moving from manual to electric transport.
​WHAT ARE THE DIFFERENT TYPES OF PALLET TRUCKS
Generally pallet trucks can be divided into three categories
​1. Manual, hand pallet trucks
The common, manual tool to lift and move a short distance. The biggest advantage of hand pallet trucks is the price. Nothing is cheaper than a hand pallet truck, though prices have increased in recent years and helped speed up the shift to buying electric pallet trucks. They also come in a large variety of lift capacities, fork lengths and a variety of colors. Easy to operate, no driving license needed and simple to service.
​2. Electric pallet truck (Walkie/ Pedestrian)
Buying an electric pallet truck is the evolution of the manual pallet truck reducing strain and pain for the user by making the movement of the truck electric. These trucks are the fastest growing category in the forklift/ material handling industry. With different types of trucks from semi-electric machines (electric drive and manual lift) over traditional lead acid trucks to modern, light and small li-ion pallet trucks you find a large variety of products, fit to the need of every customer.
​3. Electric ride on trucks
If you transport pallets or other load carriers over a long distance you might want to consider buying ride on electric pallet trucks. The driver can enjoy even less strain while transporting pallets in a large warehouse or loading an HGV / lorry. In most countries riding on pallet trucks need a driving license so make sure your employees get the right training and insurance. All of our rider trucks are designed for heavy duty applications with the possibility to exchange the battery for multi shift application.
Read: Choose the Correct Pallet For Your Cargo
​HOW TO CHOOSE THE RIGHT PALLET TRUCK?
Every customer can buy the right pallet truck
​First of all, you have to know what load carrier/ weight you want to transport. Pallet trucks have range from 1000kg to 2000kg capacity. Another important aspect when buying your pallet trucks is the length of your load, as our pallet jacks can be delivered with different fork length and fork width. JSX Lab will provide advice and design the pallet according to your company's needs.
​The next question you have to answer is about the application of the truck. How do you use the machine? Is it mainly used indoor on flat surface? Or do you use the truck outdoor, uneven ground or for loading and unloading of HGV / lorries?
Read: Something to Know About Pallet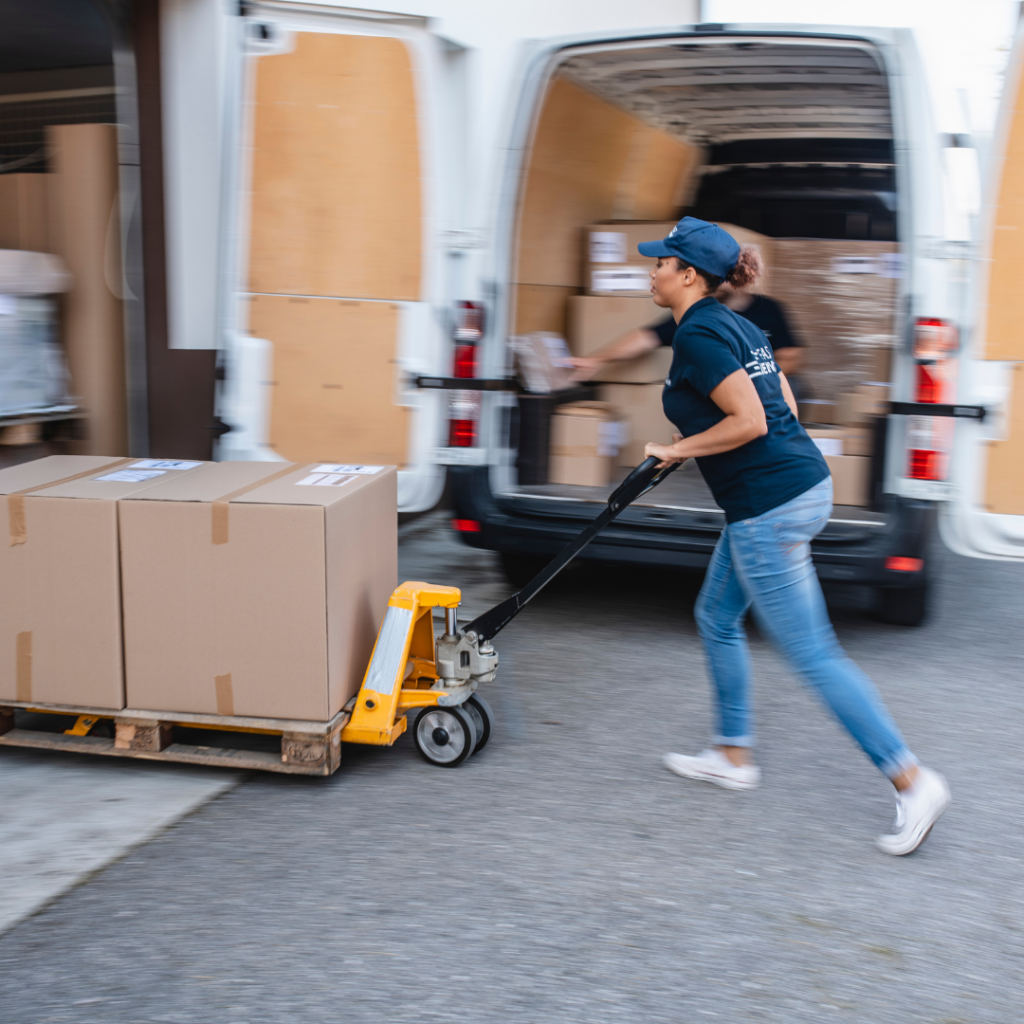 ​DIFFERENT USES OF PALLET TRUCK
The electric pallet truck is a versatile tool. Whether intended as a replacement for an existing pallet truck or as a first equipment purchase, it can be complicated to ascertain which type of electric pallet truck to buy. For this reason, we endeavor to make this as easy as possible. Let us have a look at some of the different use cases for the pallet trucks we have on sale.
Warehouses can be treacherous places if proper precautions are not taken. Tight conditions are often an inevitable consequence of the functioning storeroom, which makes finding the right lifter a difficult task. But let us assure you that every pallet pump is easy to maneuver around in cramped environments. Visibility is also of the utmost importance in these situations, so every pallet jack available for sale is built with safety at the forefront, for your peace of mind.
The same can be applied to construction sites and shop floors. Uneven terrain and immovable obstructions can often lead to logistical difficulties. That is why every pallet jack is versatile and comes in all manner of different sizes, from manual hand jacks to riders. Whether intended for moving pallets to and from a heavy goods vehicle or simply ferrying material from one area of a site to another.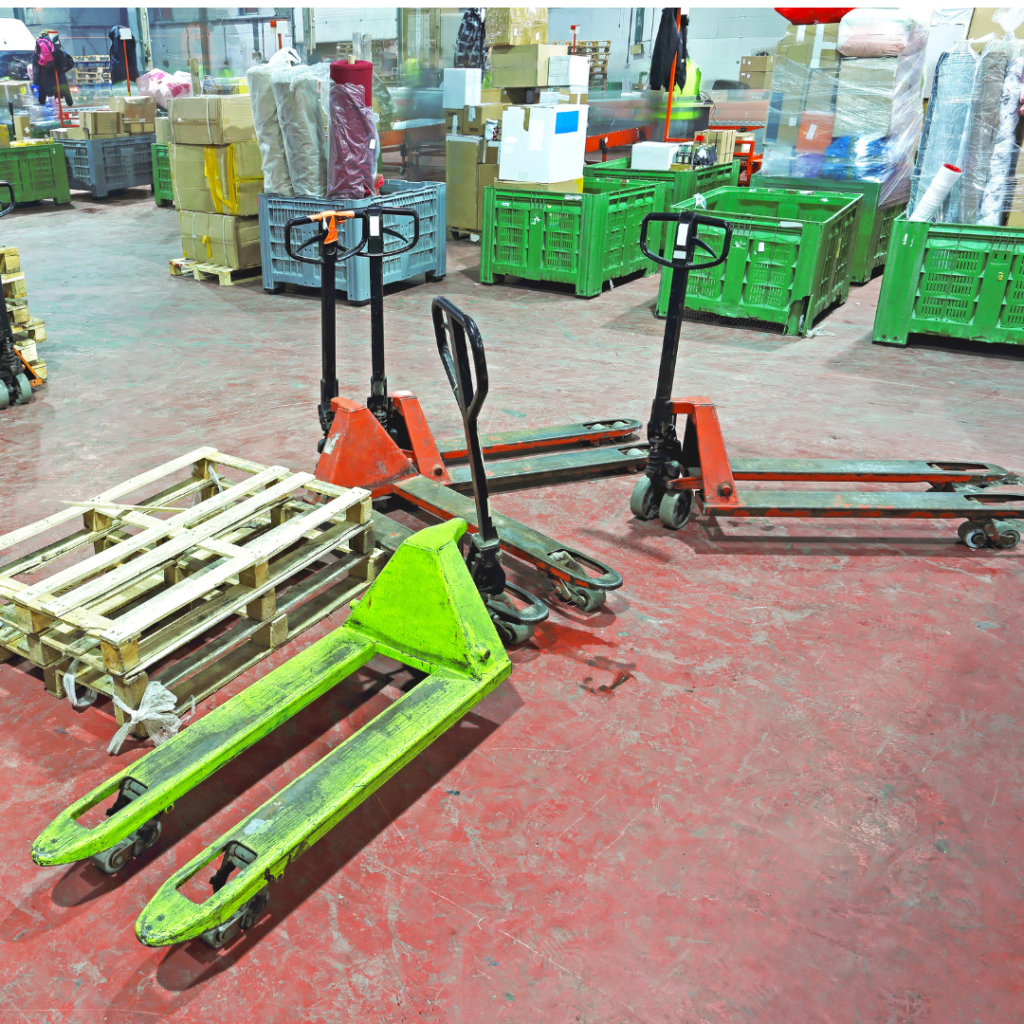 PALLET TRUCK SELECTION GUIDE
​A pallet truck can also be known as a pallet jack, pump truck, pallet pump or jigger. A pallet truck is a hydraulic piece of equipment designed to lift and transport materials. Used primarily with pallets and skids but also for moving equipment, bulk containers and other heavy or large loads. Most pallet trucks are manually operated.
​WHAT SIZE ARE YOUR PALLETS?
​Pallet trucks are classified by the size of their cargo area. The most common size Pallet truck is 27" x 48". This means that the width of the cargo area is 27" as measured between the outside edges of the forks. 48" refers to the length of the forks. The most common size wood pallet is 40" x 48". For pallets with a width of 33" to 40", a truck with an outsize dimension of 27" should be used. If the pallet width is 26" to 32", use a truck with an outside for a dimension of 20.5".
JSX Lab wood pallet specialist can design and customize all wood pallet for each customer.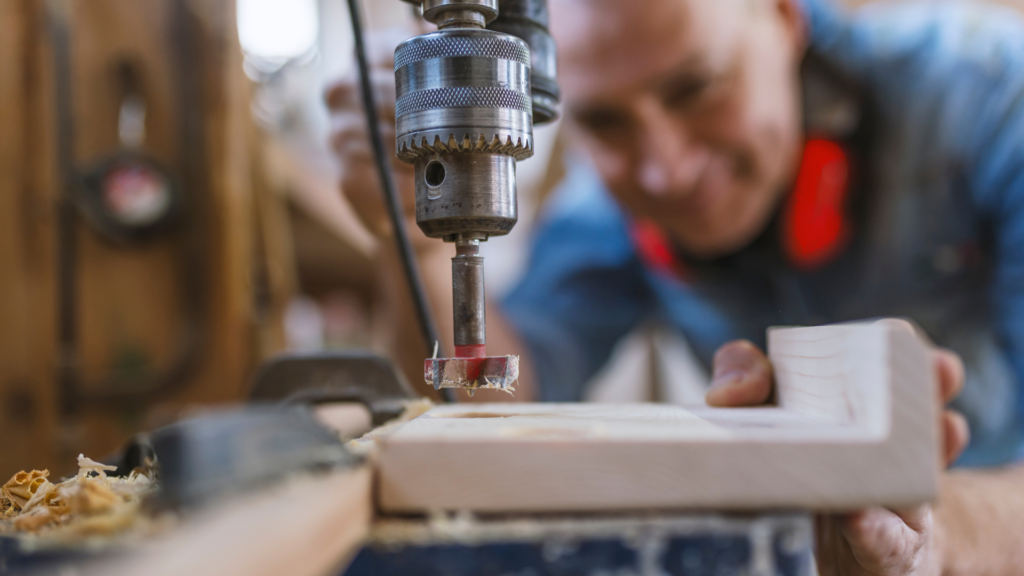 WHAT IS THE TOTAL WEIGHT CAPACITY TO BE MOVED?
Most pallet trucks have a load capacity of 2 to 3 Tons. As with any other lifting device, it is best to consider choosing a capacity that is in excess of your heaviest planned load.
FORK SIZE:
​The most common fork size is 27" x 48" (Width x Length), which is designed to fit the most common pallets in the industry. For example, 33" x 48" low-profile models are designed to handle 4-way entry pallets. Four way entry pallets are Usually 40" W x 48" L
CAPACITY:
This refers to the maximum weight that can be lifted by the pallet truck. Please remember to include the weight of pallets, fixtures or other items when calculating the capacity. While 3 Ton is the standard capacity of most pallet trucks.
LIFT HEIGHT:
This refers to the vertical travel of the forks. The standard pallet truck has a 3" lowered height and will raise to 7.75" height when fully pumped. Low profile and ultra low profile trucks are available for 2" and 1.75" lower height pallets. A pallet truck with a 1.75" lowered height can also be used for the four way entry pallets. Make sure the lowered height of the truck allows the forks to fit under or into the pallet and that the lift height is sufficient for any unusual applications.
LOAD ROLLERS:
The load rollers are at the tip of the forks. The standard material is white nylon load rollers.
STEERING WHEELS:
The steering wheels are located on the back of the truck under the handle. The standard material is white nylon wheels.
MANUALLY OPERATED PALLET TRUCKS:
Standard manual pallet trucks combine manual push and manual lift/ lower operation. The most common 3-function control lever works like this: Push the lever to the lowest (lower) position and pump the handle to raise the forks; place the lever in the middle (neutral) position to move the handle without raising or lowering the forks; raise and hold the lever in the top (lift) position to lower the forks. Release the lever and returns the forks to their neutral position. The spring-activated pump handle will return to the upright position automatically.
JSX Lab No.1 Wooden Pallet supplier in Malaysia Johor and Singapore.
We offer the best quality wood pallets, plastic pallets and plywood online at the best price to our Malaysia Johor Bahru and Singapore customers. Simply visit our Shop section to access our secure checkout. We offer a variety of standard New and recycling wooden pallets. These pallets are great for shipping and are also great for storage. To speak with our team, you can call us at +6012 727 0188. Because we understand that each customer has a different budget, we work closely to find the best solution.
To learn more about our prices, request a quote today. Simply fill out the contact form to send us your details and specifications. We will get back to you as soon as possible with a custom price.
All JSX Lab pallets have been Heat Treated with ISPM 15 certified. You can browse our entire range of pallet sizes and types to find the right one for you. Secure delivery is available for all orders. We deliver to Singapore and Malaysia. If you need bulk orders or have questions, please feel free to contact our team.
JSX Lab is here to help you with all your pallet needs!
whatsapp