Reusable packaging is manufactured of durable materials and is specifically designed for multiple trips and extended life. A reusable package or container is "designed for reuse without impairment of its protective function". The term returnable is sometimes used interchangeably but it can also include returning packages or components for other than reuse: recycling, disposal, incineration, etc. Typically, the materials used to make returnable packaging include steel, wood, polypropylene sheets or other plastic materials.
The reusability of packaging is an important consideration of the environment of reduce, reuse and recycling. It is also important to the movement toward more sustainable packaging. Returnable packaging is encouraged by regulators.
Contents
Wooden Crate Shipping Containers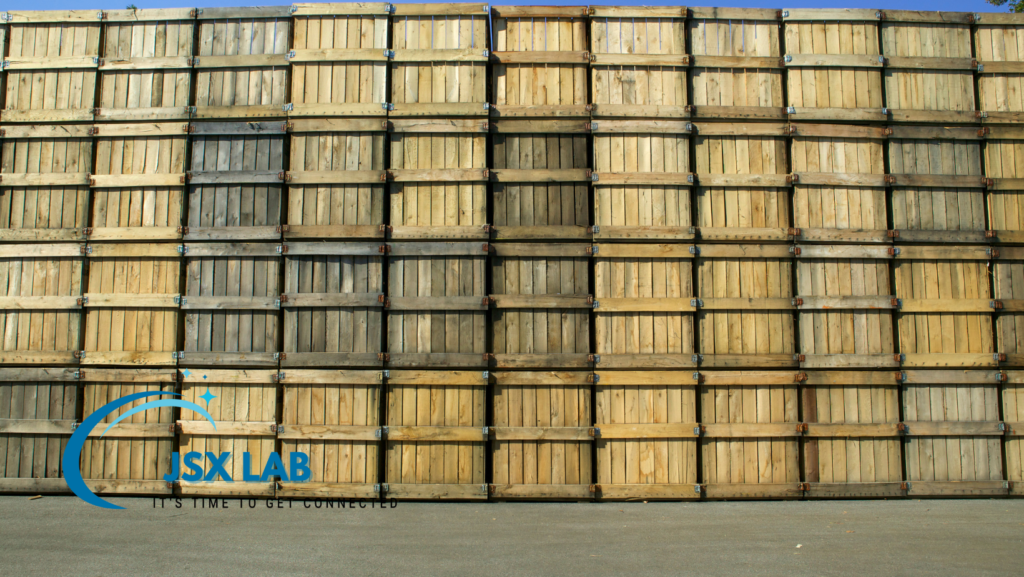 For many years, several types of shipping containers have been returnable and reusable. The most popular are wooden crate or wooden box. These have made the most sense when a reverse logistics system is available or can be readily developed. A return, reconditioning, and reuse system can save money on the cost per shipment and can reduce the environmental footprint of the packaging.
Manufacturing, particularly the automotive industry, has used heavy-duty returnable wooden crate and racks for shipping hoods, fenders, engines, dashboards, etc. from suppliers to final assembly plants. The racks are then returned for the next shipment cycle.
Bulk foods, chemicals, and pharmaceuticals are often shipped in reusable and returnable containers. These need to be carefully inspected, cleaned and sanitized as part of the reuse cycle. An effective Quality Management System is necessary.
Wooden pallets are often made to be expendable, for a single shipment. Others are heavy duty and intended for multiple shipments. Some are in "pallet pools" which are used, inspected, and refurbished for extended usage.
Often reusable industrial shipping containers have bar code labels or RFID chips to help identify and route the containers.
Read: What Wood Makes The Best Wooden Box?
Use in the Automotive Industry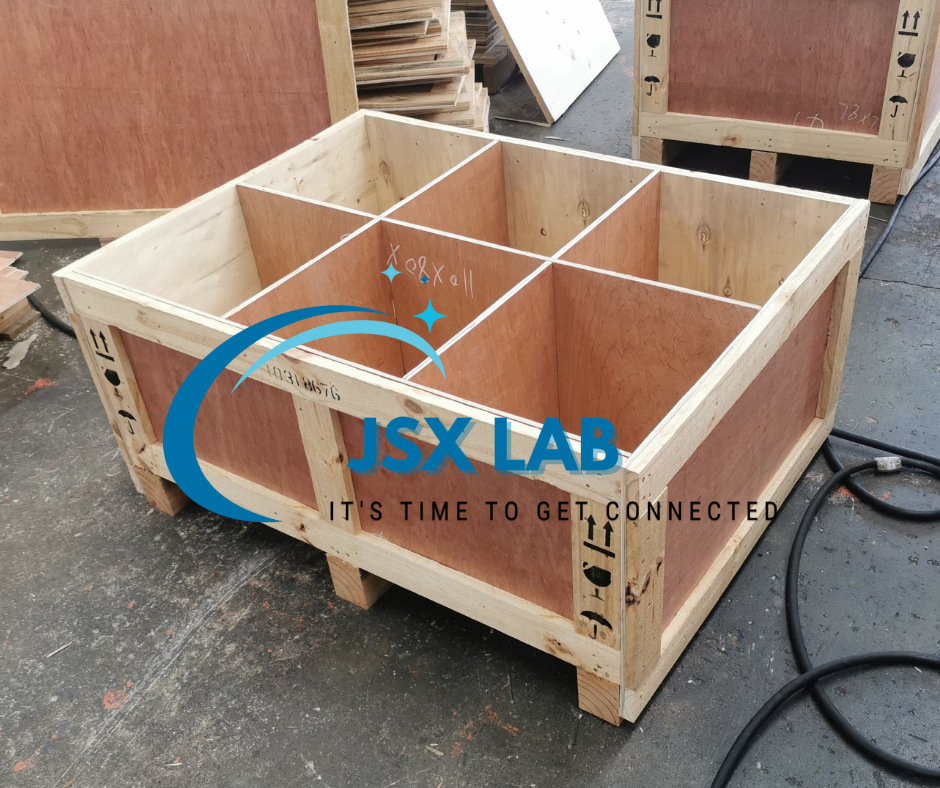 Automotive OEM manufacturers use and encourage the use of returnable packaging to move components from their vendors to their factories. The components are placed in returnable packaging and are at times and arranged in a way that facilitates movement straight to assemble lines. Such packaging replaces traditional corrugated cartons, thereby helping companies cut costs by avoiding wastage and effort required in disposing of the cartons. It also helps in reducing the environmental footprint of the automotive industry.
Other advantages of using returnable packaging include avoiding damages to parts in while in transit. Parts are at times placed in specially designed receptacles for easy picking on the assembly line contributing to fewer mistakes and simpler inventory management.
Read: The Benefits of Wooden Crates
JSX Lab No.1 Wooden Box supplier in Malaysia Johor and Singapore.
We offer the best quality wooden crate, wooden box, plywood cases and shipping boxes online at the best price to our Malaysia Johor Bahru and Singapore customers. We also provide onsite packing services. Simply visit our Shop section to access our secure checkout. To speak with our team, you can call us at +6012 727 0188. Because we understand that each customer has a different budget, we work closely to find the best solution.
To learn more about our prices, request a quote today. Simply fill out the contact form to send us your details and specifications. We will get back to you as soon as possible with a custom price.
All JSX Lab wooden box, wooden crates, plywood cases and shipping boxes have been Heat Treated with ISPM 15 certified. You can browse our entire range of box sizes and types to find the right one for you. Secure delivery is available for all orders. We deliver to Singapore and Malaysia. If you need bulk orders or have questions, please feel free to contact our team.
Follow our Instagram
whatsapp