We provide a series of new wooden pallets for customers in Johor Bahru and Singapore. As part of our pallet series, we have various shapes and sizes. This means you can find a pallet that perfectly suits your needs.
In addition, if you can't find the pallet you want, we can design a completely custom-made of the new wooden pallet size. The pallets are very durable and professionally designed to withstand the most extreme environmental conditions.
Our pallets are a combination of Mixed Hardwood, Pine Wood, Laminated veneer lumber (LVL) and Plywood to provide the best for your company in Malaysia Johor Bahru. We provide new wooden pallets that are very suitable for various industries. Contact Us now for more info.
These can be used to store or transport goods. In addition, if you want to use pallet to DIY design some products. JSX Lab is ideal for DIY projects, JSX Lab pallet can enhance the appearance and performance of your property. Our products are designed to be used multiple times at the end of their useful life, which means they can be refurbished for reuse.
Manufacturing Process
The use of new wooden pallets
Benefits of using wooden pallets
Wooden Pallet Johor Bahru Supplier
Manufacturing Process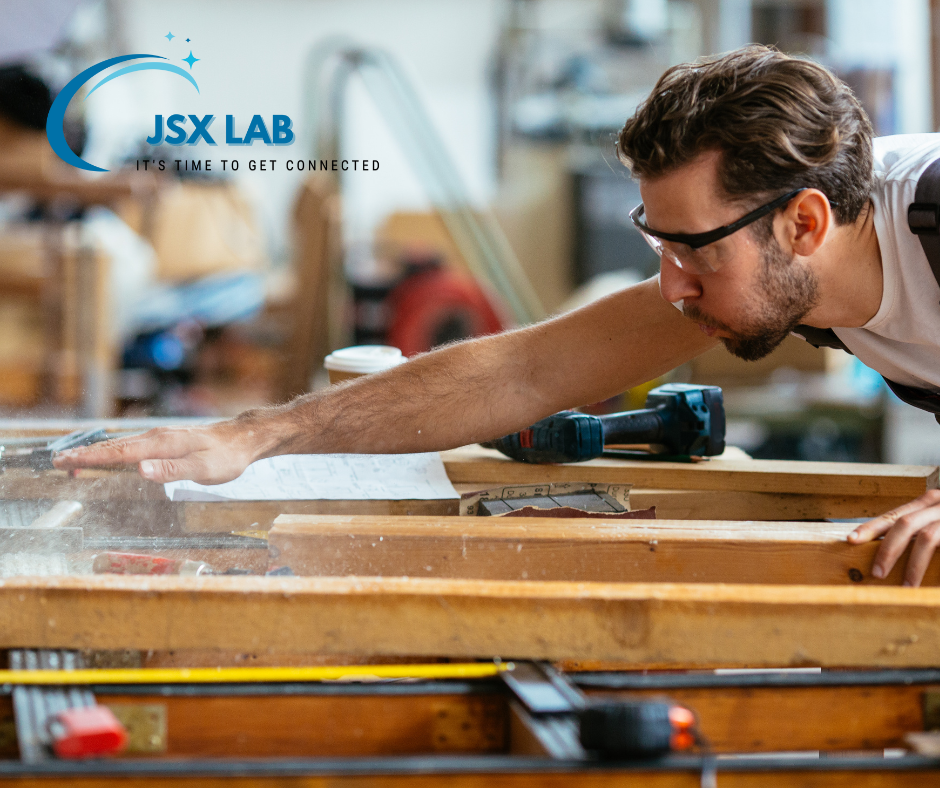 The pallet starts with the wood selection we received from the local sawmill. Then we trim it to different lengths and make it into a board. Then a skilled craftsman will saw them into the exact size according to the required pallet size.
Each new wooden pallet is manufactured slightly differently. According to the size and material, create the perfect product with your exact specifications. The manufacturing process is a carefully executed operation that produces high-quality pallets.


The use of new wooden pallets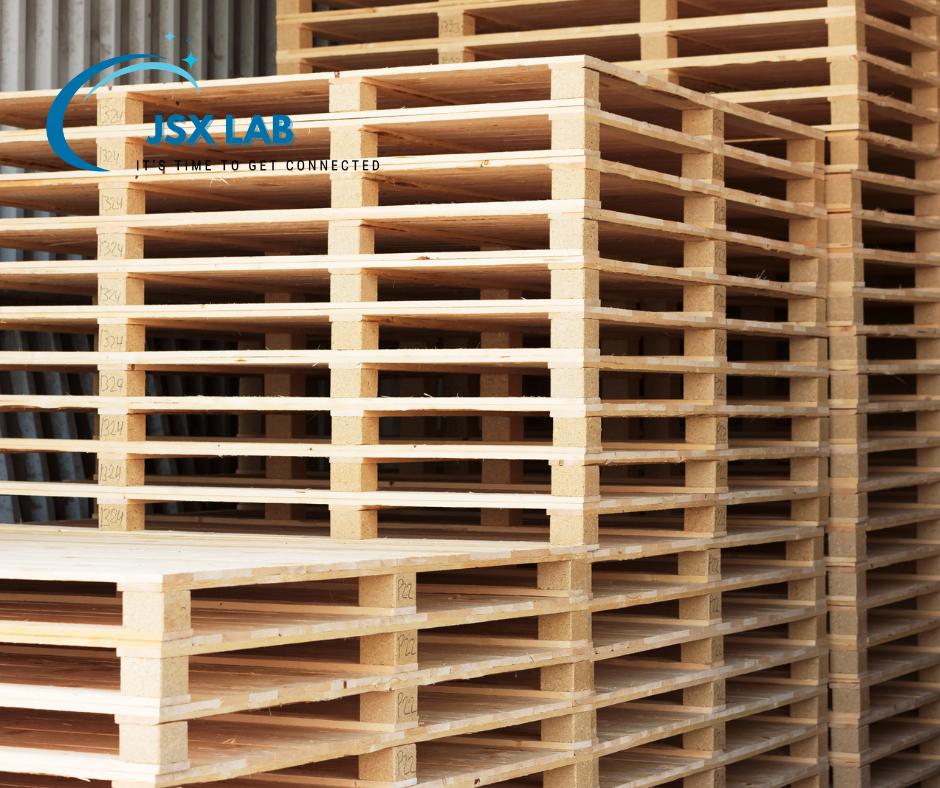 The new wooden pallet is a popular choice in Johor Bahru. The new wooden pallets provide a variety of practical uses. No matter what you need, this is what makes them an effective solution. With excellent inner strength
Storage
Ensure the best efficiency with our new wooden pallet storage solution to ensure that your cargo is safe and protected. Use our pallets to improve your warehouse storage space and increase work efficiency. We decide which pallet is suitable for you according to your needs. We have a variety of pallet storage methods. Since our customers have different needs for storage, everyone has their own unique purpose.
Methods as below:
Single deep pallet rack
Double deep rack
Block stacking
Stacking frame Drive-in rack
Push back to the rack
Pallet rack
Transportation
For many companies and industries, transporting goods requires careful planning and effective methods. Pallet is a very important tool in the transportation industry. The pallet can also be called a transport unit.
The important thing is that the wooden pallet can withstand high heavy loads, it will not let the goods slip and slide during transportation, and it is durable in unpredictable weather.
JSX Lab's products have performed very well in these areas. There are special size requirements for each business and industry. We will provide a series of sizes to meet your requirements.
DIY
For those looking for unique DIY projects for their home or commercial real estate, wooden pallets are the best solution. Because they are a multifunctional product, not only are they inexpensive, they are also easy to find.
So they can be transformed and remade into anything you choose. Whether you are looking for an outdoor seating area or want to make a unique table, chair, bed, and some display items. Pallets are great products. It can also be turned into a storage unit for custom furniture.


Benefits of using wooden pallets
These are the benefits of using wooden pallets of it. With this, you can easily know if it suits your budget or project. These pallets are great, therefore, you should consider using them.
Wooden pallets are affordable
Wide availability
Wooden Pallets can be repaired
Wooden Pallet can be recycled
Maximum load is not affected by temperature
Durability and strength
Better friction than other materials
Read more about more benefits of using wooden pallets.


Wooden Pallet Johor Bahru Supplier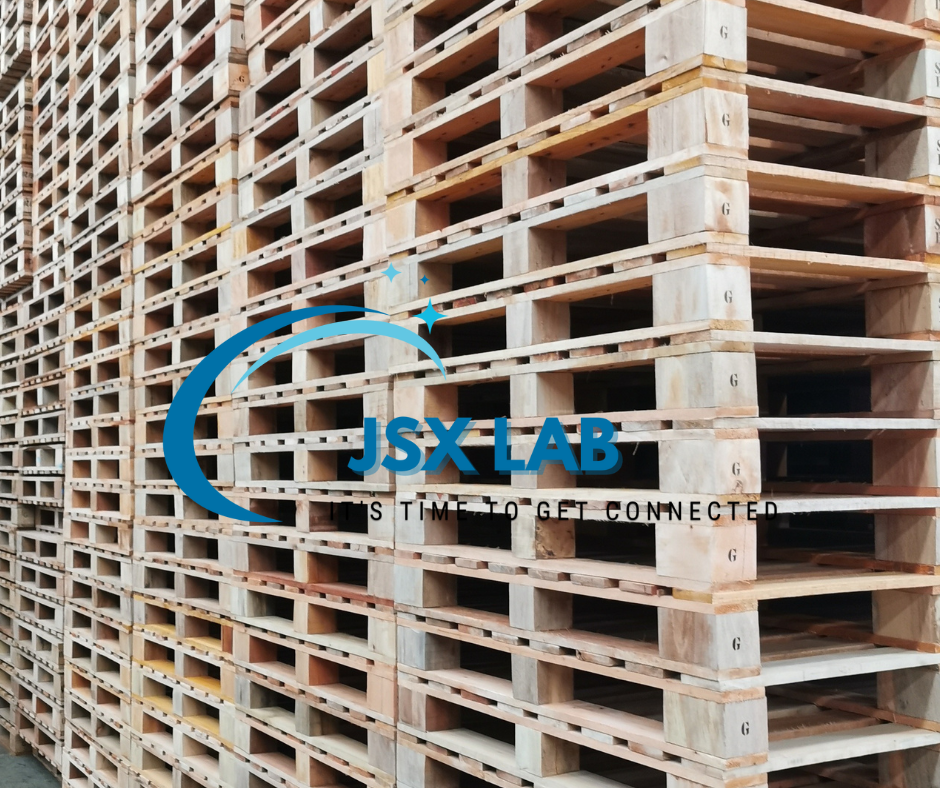 Here at JSX Lab, we can customise all type of pallet to your business need with our 18 years experience in the industry, we are also supplying of pine wood, plywood, and LVL materials, including timber to customers around Malaysia and Singapore. Our business is built on four main principles: stock availability, quality products at competitive prices, fast delivery, and great customer service, all of which set us apart from our competitors. For more information about our range of products and services, and what we can do for your business, simply get in touch with our friendly team of experts today. We'll be happy to help, whatever the inquiry.
What are you waiting for? Get The Best Wood Pallet Price Quote From JSX Lab TODAY !
whatsapp